Trinidad, Bohol – The atmosphere was charged with excitement and anticipation as the municipality of Trinidad celebrated a significant milestone – the Groundbreaking and Ribbon Cutting Ceremony for its forthcoming Fire Station. After years of eager anticipation, this long-awaited project has finally materialized, a triumph attributed to the collaboration of public figures and officials, particularly Sen. Ronald 'Bato' Dela Rosa, who generously allocated 10 million pesos to bring this essential facility to fruition.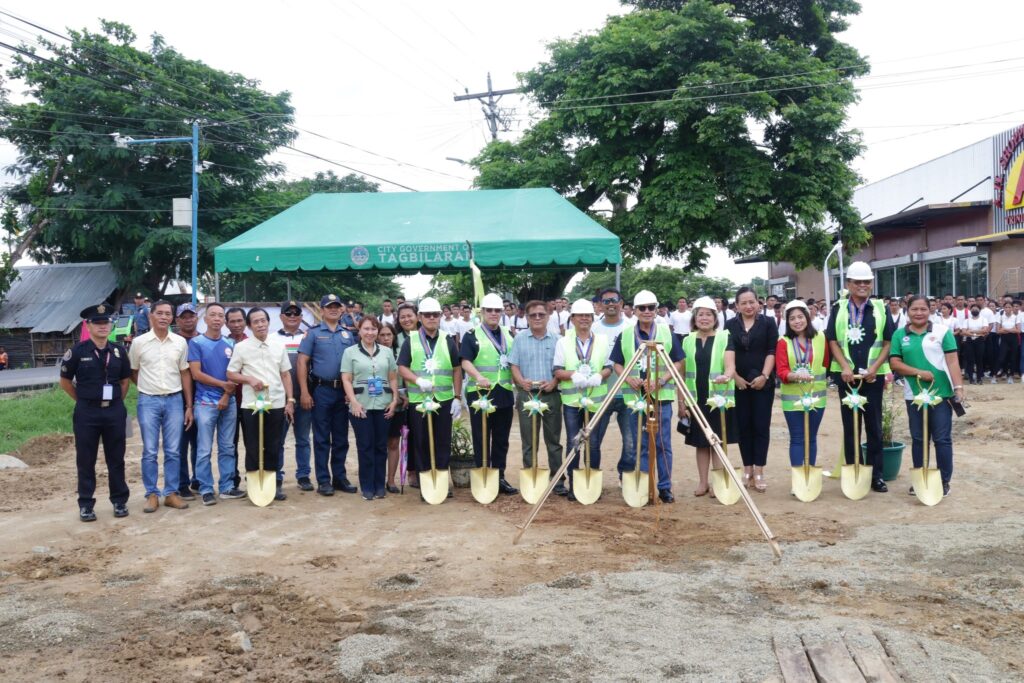 The dedication and perseverance of Mayor Atty. Roberto C. Cajes and Former Mayor Judith Del Rosario Cajes have been pivotal in driving this project from concept to reality. Their combined efforts have ensured that the municipality of Trinidad will soon be equipped with a state-of-the-art Fire Station that stands as a testament to their commitment to public safety.
A poignant moment of the ceremony was the warm welcome extended by Mayor Roberto C. Cajes to a distinguished assembly of guests. Notable among them were BFP Chief Louie S. Puracan, a native of Trinidad and CEO VI, BFP RD Roberto M. Genave, DSC, Provincial Fire Marshal Raul G. Bustaliño, LLB, DPA, and Trinidad's very own Christopher Ras Fernandez of the PNP. The presence of Vice Mayor Fernando Erio and various municipal officials added to the sense of significance surrounding the event.
The ceremony exuded a palpable aura of achievement and gratitude. It symbolized the culmination of unwavering efforts invested in bringing the Fire Station project to fruition. This cutting-edge facility is poised to transform emergency response capabilities within the municipality, playing a pivotal role in safeguarding the community's welfare and security for years to come.
As the ribbon was cut and the groundbreaking ceremony took place, Trinidad marked a new chapter in its commitment to public safety and preparedness. The Fire Station stands not just as bricks and mortar, but as a testament to collaboration, foresight, and a resolute dedication to the well-being of the community.